BANCROFT FITNESS IS A BOARD RUN, NOT-FOR-PROFIT ORGANIZATION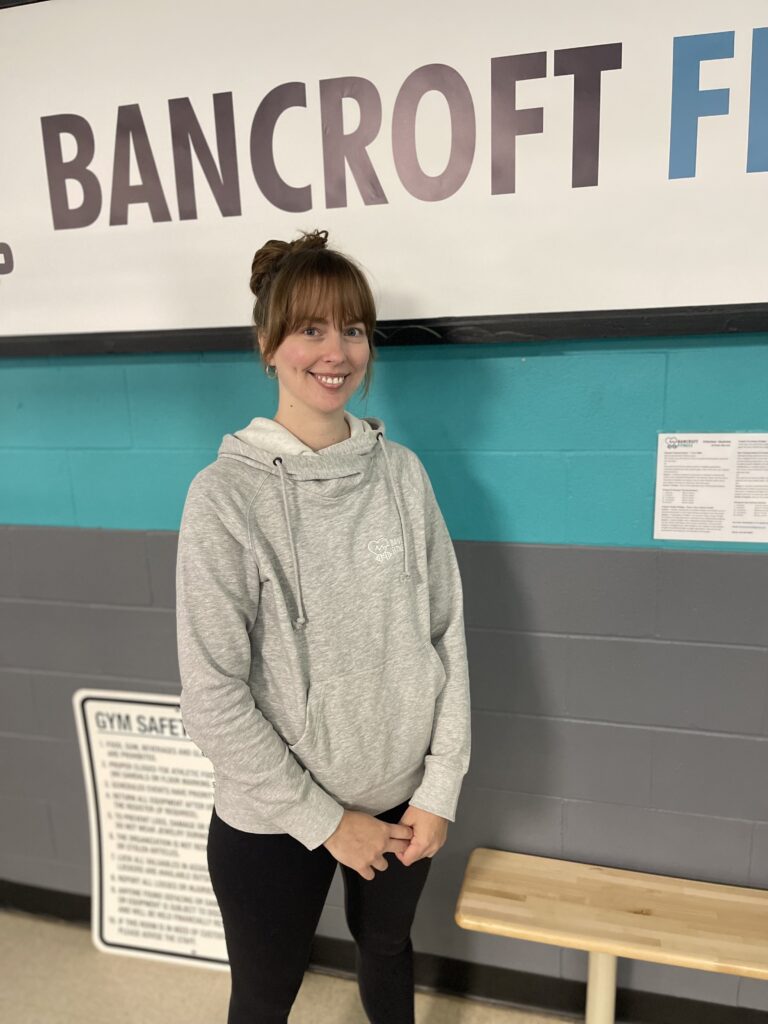 Lindsay Freeman – Gym Manager / Personal Trainer

Lindsay has been actively involved in competitive sport and coaching since her teenage years. As a competitive figure skater, she was asked to assist with coaching younger skaters; igniting her desire to teach, coach and help others. After certifying as a Crossfit Level 1 Trainer, Lindsay enjoyed coaching group classes as well as working one-on-one with gym members. Coaching in a Strength and Conditioning environment allowed Lindsay to hone her training skills with a wide variety of clients, from those with competitive aspirations, to individuals looking to simply improve their overall health and ability to move in their daily lives. Dedicated to learning and always looking for more to offer to her clients, Lindsay is also a Registered Yoga Teacher and Certified Personal Trainer. This well-rounded base of knowledge and experience affords Lindsay the ability to offer a wide variety of training and fitness options, and provide each and every one of our Bancroft Fitness Members with what they need to achieve their goals. 
DR. Carolyn Brown MD
Founder & President of Bancroft Fitness 
Dr. Carolyn Brown initially started Bancroft Fitness in 2001. As a health care provider Dr. Brown understands the importance of regular exercise and physical activity. She wanted to give patients with illnesses such as fibromyalgia, respiratory, cardiovascular health a place to go where they could feel supported. This led to the formation of Bancroft Fitness, the Town of Bancroft offered space in L'Amable. Dr. Brown started offering clinics for her patients out of the L'Amable location and partnered with a personal trainer and other treatment professionals. Due to barriers in transportation the location in L'Amable was not ideal. The goal was always to move to town. In 2019 Bancroft Fitness partnered with the Bancroft Community Family Health Team, bringing new opportunities, including the ability to move to town.
Dr. Eric Blanchard BHK, BSC,  MD,  CCFP, DABOM
Helping people achieve their health and wellness goals is what first drew Eric to become a physician. He is passionate about helping people pursue physical activities they enjoy and expanding opportunities to participate locally. As a diplomate of the American Board of Obesity Medicine and currently undergoing credentialing as a diplomate of the Canadian Academy of Pain Management, he strives to help people tap into the health benefits of movement. Dr. Blanchard is a member of the Canadian Academy of Sport and Exercise Medicine (CASEM), the Canadian Society for Exercise Physiology (CSEP) and the International Association for the Study of Pain (IASP).  Eric is an advocate for structured strength training, in becoming Athletes of Aging, and is a lover of all things badminton. 
Dane Reus 
Dane is a Certified Personal Trainer, former Haliburton Royal Canadian Army Cadet, and college student in the Fitness and Health Promotion program at Sir Sandford Fleming College in Peterborough. After transferring into the third year of a four-year Kinesiology degree program through the University of Guelph-Humber in the summer of 2023, Dane aims to later pursue a Masters Degree in Physiotherapy and certification in exercise physiology through the Canadian Society of Exercise Physiology.
Dane has had 6 years of cadet experiences through participating in, and leading many group fitness and expedition styled training activities; such as long hikes with heavy rucksacks on varied elevation, flat/white-water canoe trips, lengthy mountain bike trips, bootcamps, as well as strength and endurance building activities to help others pass physical training tests.
This, in combination with his educational aspirations, has allowed Dane to develop a passion for combining rehabilitation and strength training when programming for individuals of various physical capabilities. He believes in having a standard for training others to be functionally fit, while improving their mental and physical capabilities of handling strenuous activities, in a supportive and motivational way.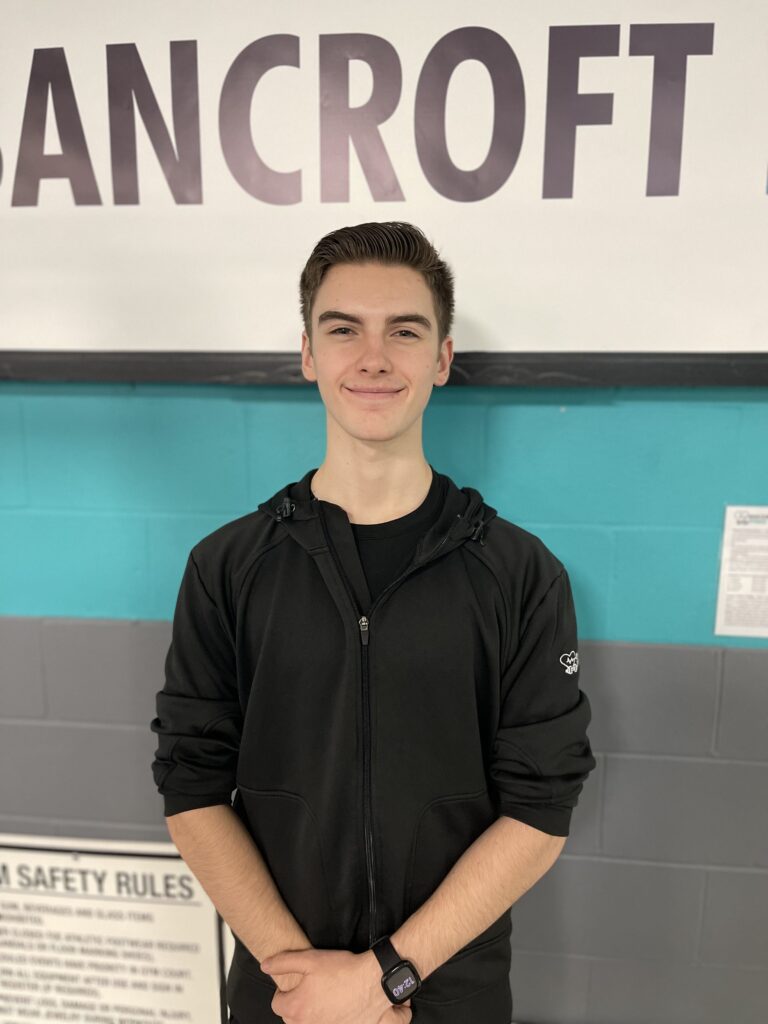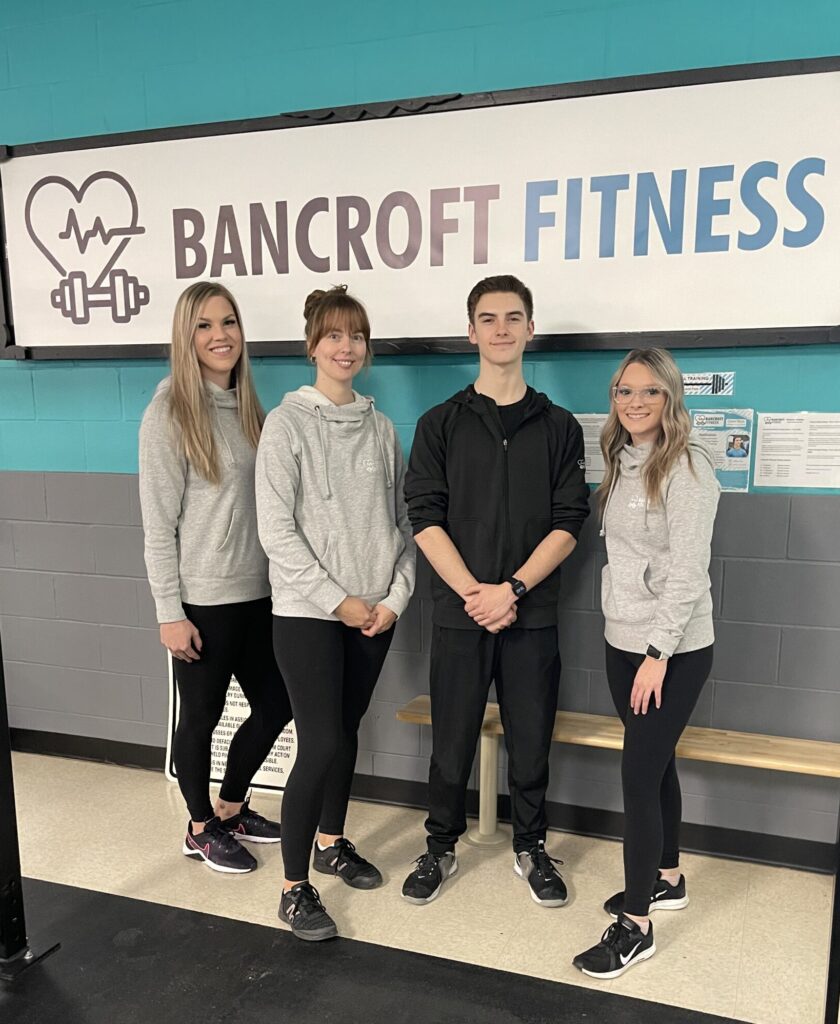 Left to Right: Jocelyn Jan – Marketing & Social Media Manager / Board Member,   Lindsay Freeman – Gym Manager / Personal Trainer,   
Dane Reus – Gym Staff / Personal Trainer,   Trinity Parks – Administrative Gym Staff
Partnership and shared leadership with The Bancroft Community Family Health Team.